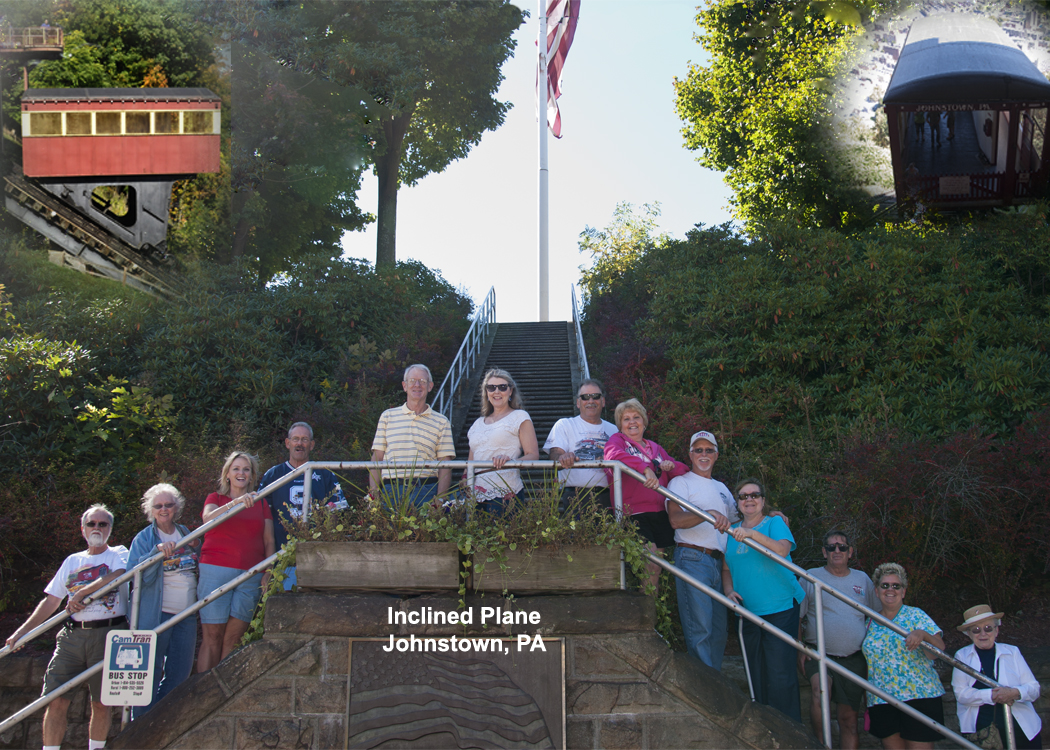 We had a splendid weekend for the Fall Cruise this year and enjoyed a beautiful  drive. The leaves had already begun to turn and it was lovely.
First we went to Johnstown, PA to enjoy the  Inclined Plane and a wonderful lunch at Asiago's.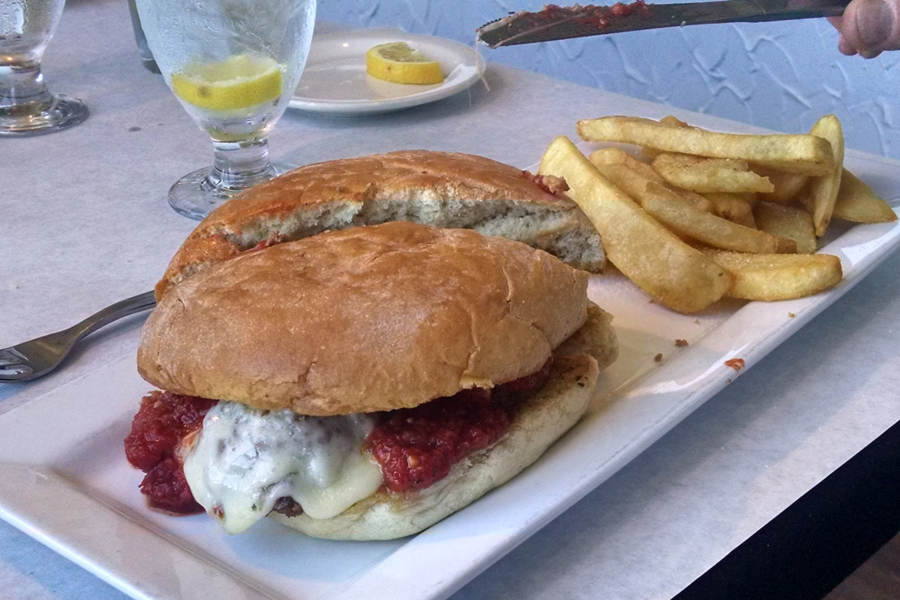 Then we went to the Flight 93 Memorial which was  very moving.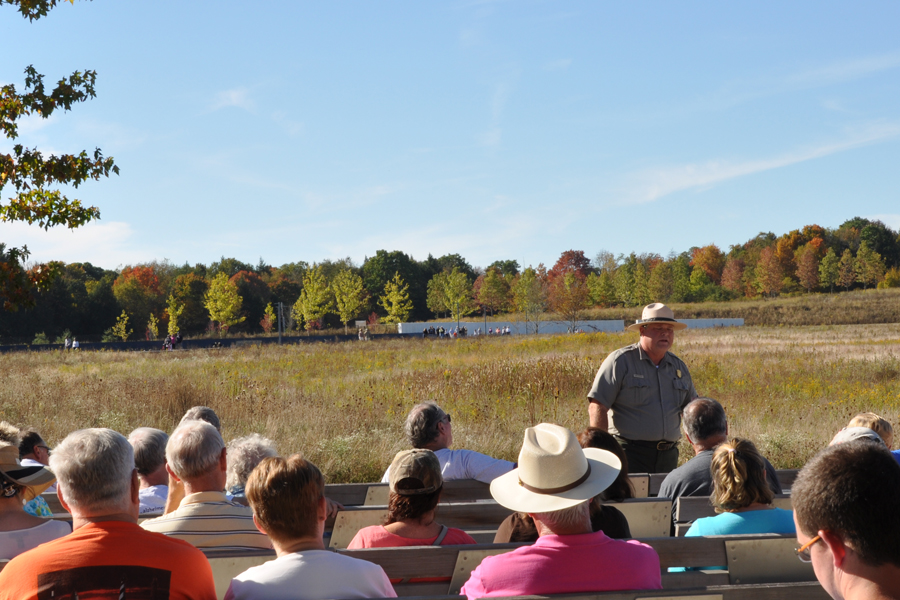 From there, we scouted out a covered bridge for a photo op and then proceeded to Donegal, PA for the night.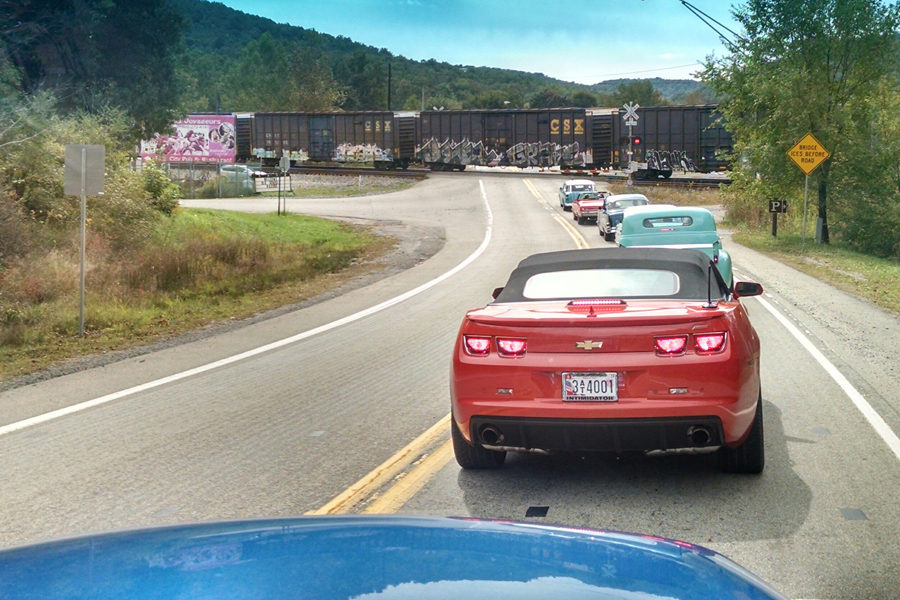 On the way, we drove thru a neat place called Ohiopyle where they had all kinds of stuff  going on – kayaking, biking, zip lining, hiking and more.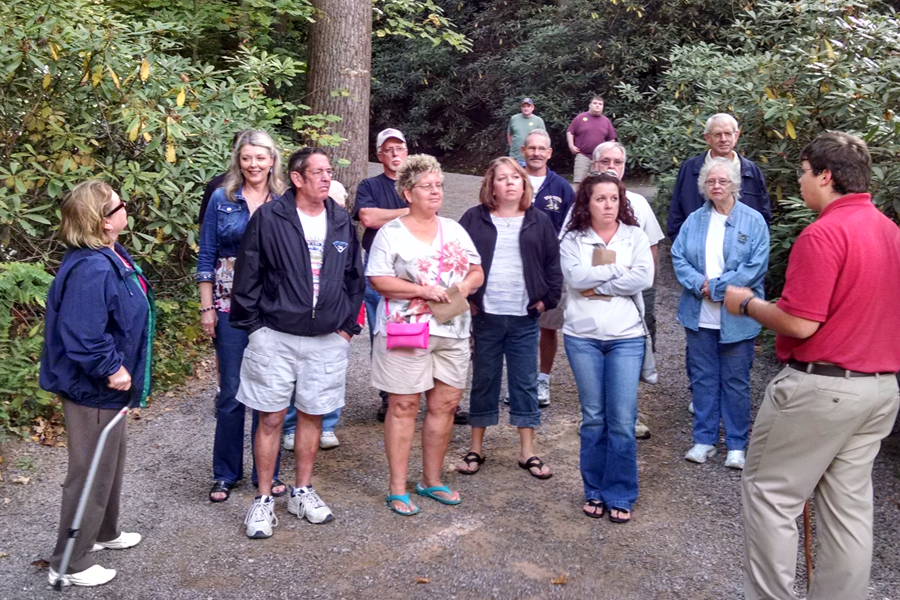 Sunday morning, we loaded up and drove to Frank Lloyd Wright's Fallingwater - a small cabin in the 
woods which he designed in 1935 for the Kaufmann family of Kaufmann department stores, which later 
became Macy's. What a spectacular house!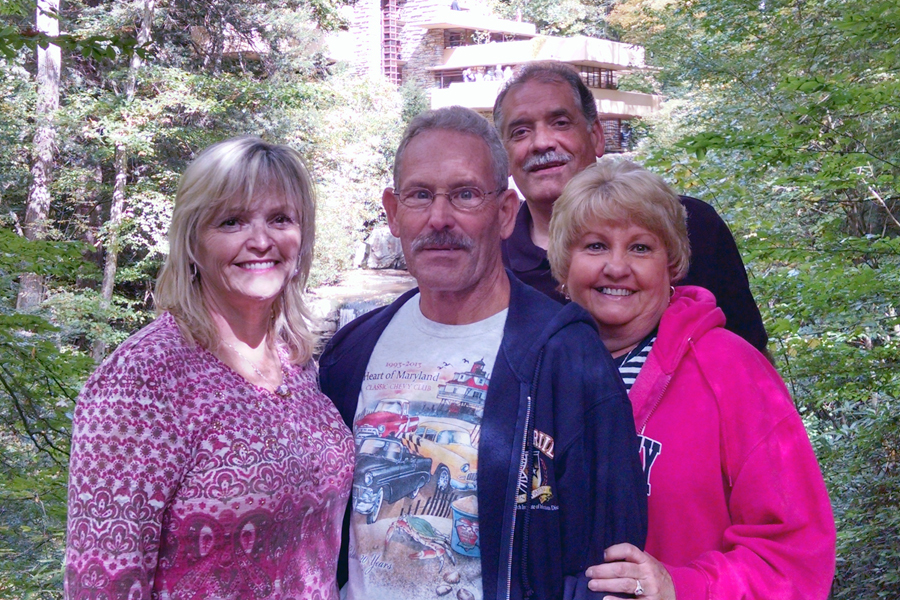 After the tour, we took off for Penn Alps in Grantsville, MD. 
On the way, Frank & Alice's pickup had a hiccup in the hills of Pennsylvania, but the combined efforts of 
Ed, Frank B, John and Butch in Super Truck Blue Steel got them running again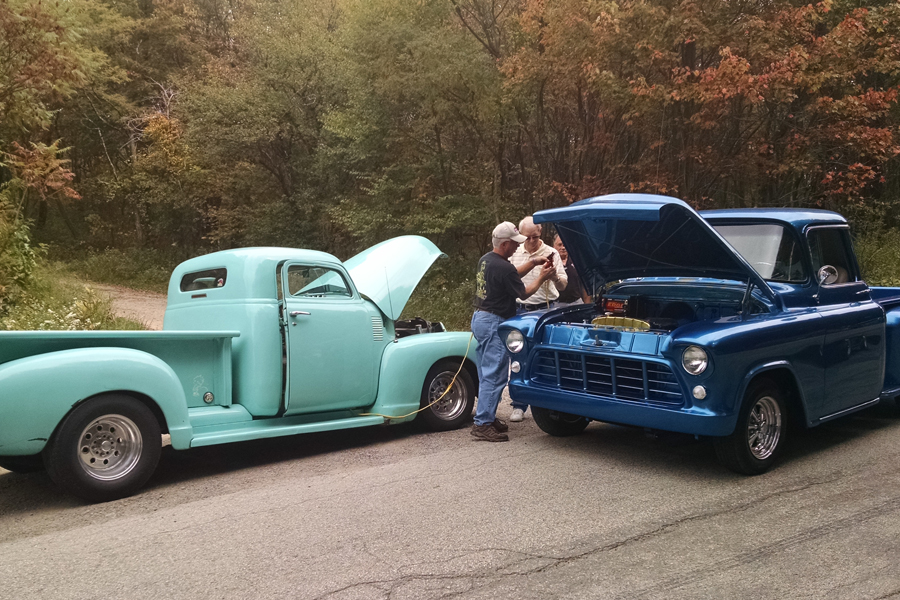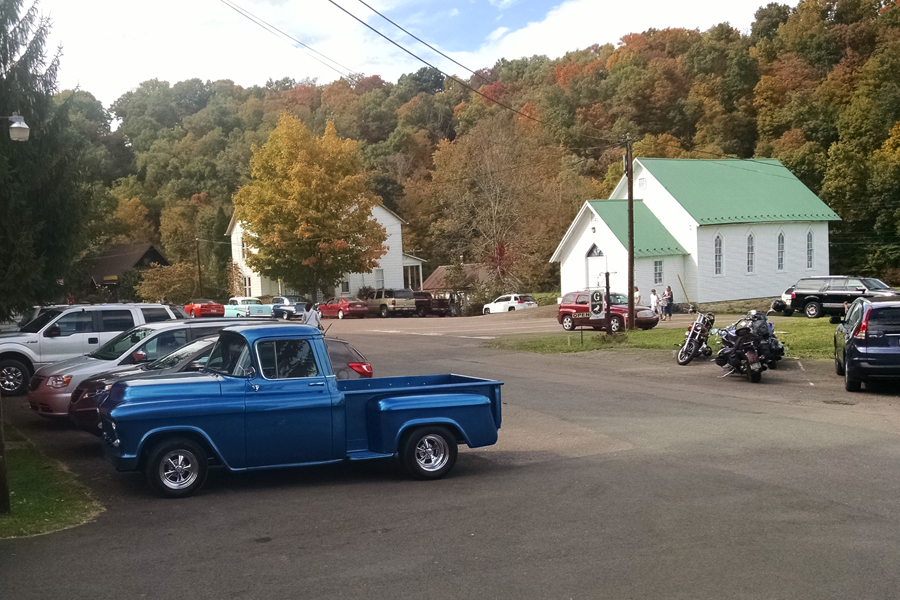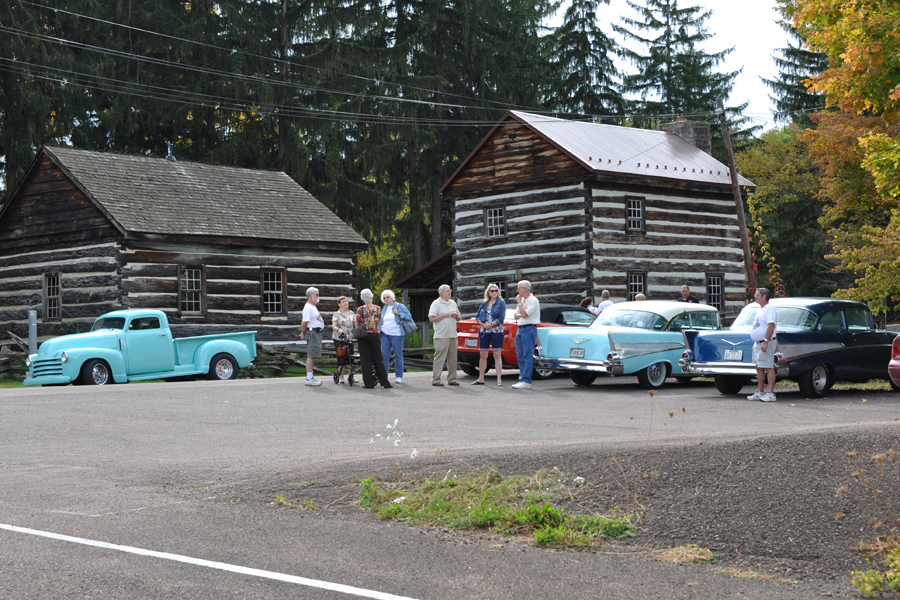 At Penn Alps, we had a  super lunch and enjoyed some shopping in the crafters village. And then headed for home!
What a  wonderful weekend! Many thanks to Marsha, chief planner, and Sissy, assistant planner!
Along on this trip: Jim & Linda in Old Blue, Frank & Alice in their '48 Chevy pickup, Ed & Marsha in their '55 Nomad, 
Barb Z & Dawn Z & Angie Z Cole in Barb's '66 convertible, John & Janet in their '57 Chevy, Frank & 
Bev in Bev's Camaro and Butch & Sissy in their '55 Pickup.